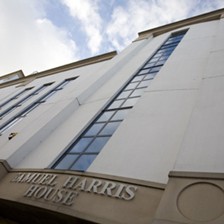 KSF former office in Douglas
Numerous arrests have been made this morning in relation to the collapse of Icelandic bank Kaupthing.
The Isle of Man branch went into administration in 2008 with savers losing millions of pounds of life savings.
More than 130 police have swooped on two business properties and residential addresses in a series of dawn raids, arresting seven men aged between 42 to 54. They are now being interviewed at police stations in central London. Two further arrests were made in Iceland.
The Serious Fraud Office has been investigating the collapse of Kaupthing since last year, after claims of market manipulation in the run-up to the financial crisis.