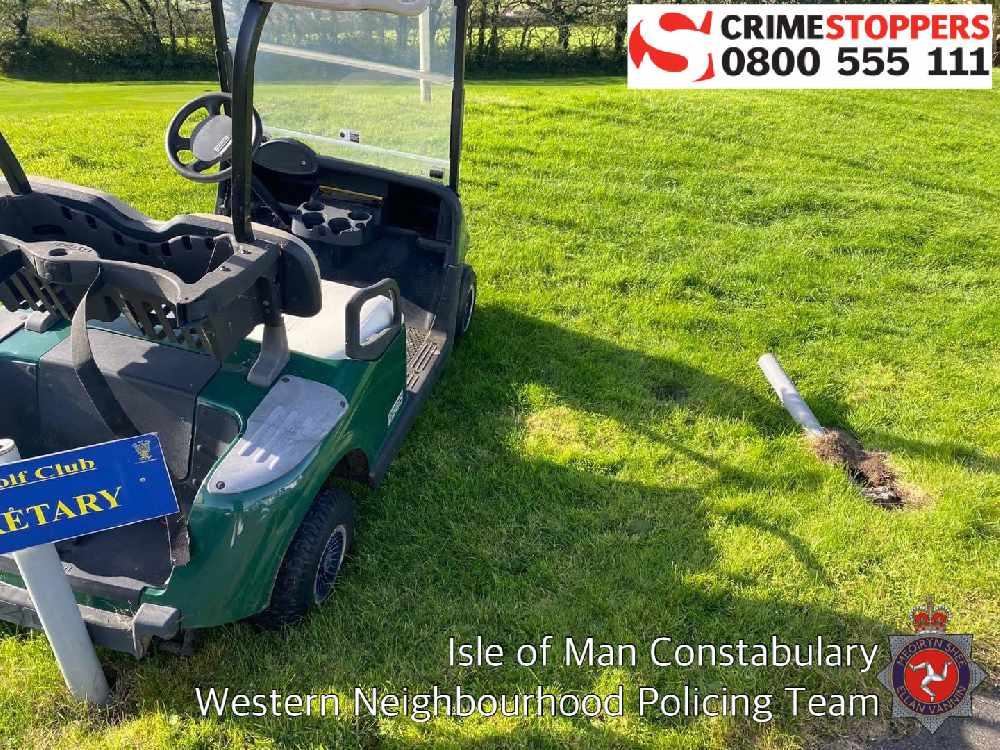 Police are investigating after golf buggies and grounds at an Island golf club were damaged last week.
According to officers, five buggies were taken without consent of Peel Golf Club and driven round the green at the venue causing damage to the lawn, buggies and a parking sign sometime between 7pm last Tuesday (October 6) and 7.30am the next day (October 7).
Authorities add on Thursday, October 8, arrests were made after three teenage male suspects were identified but enquiries are still ongoing.
As a result, anyone who has information which could help the constabulary with its enquiries are asked to contact Police Headquarters on 631 212, Peel Police Station on 842 208 or Crimestoppers anonymously on 0800 555 111.