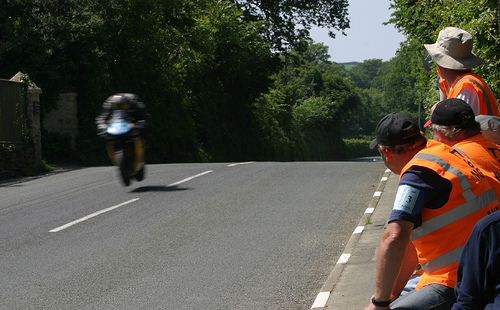 There's a shortage of Marshals ahead of tomorrow's opening session for the Classic TT and Manx Grand Prix.
Clerk of the Course Gary Thompson is urgently appealing to members of the public to register for the session.
It's currently in doubt due to the shortage of people having currently registered.
If you think you can help you can phone the TT Marshals office phone on 618191.