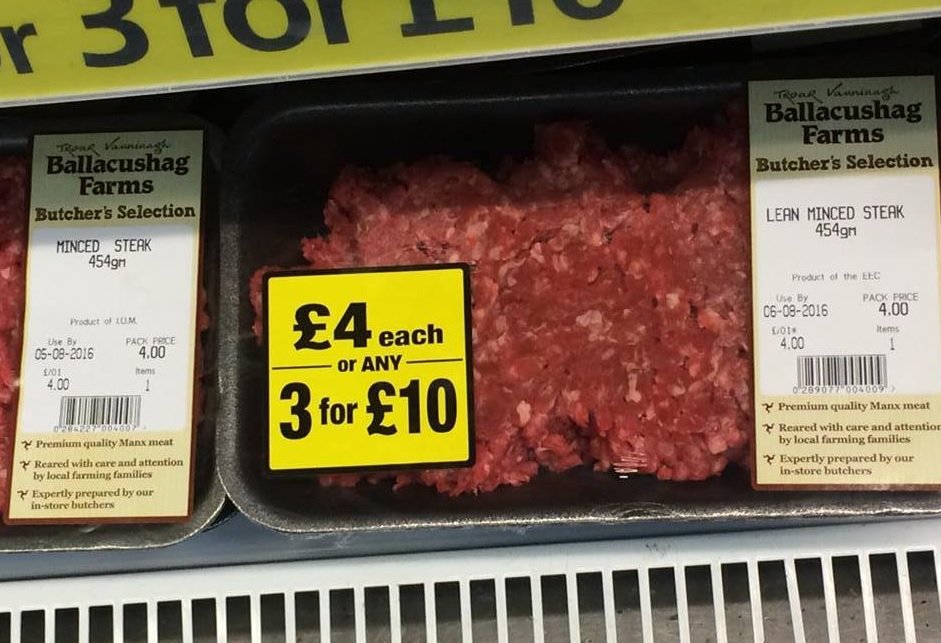 Shoprite has blamed a mix up in the labelling of Manx meat on being "short supplied" by Isle of Man Meats.
The company has apologised after it was revealed a small number of meat products had been incorrectly labelled and displayed as Manx when they weren't.
The issue was brought to light following a complaint from the Manx National Farmers' Union - it contacted the Department of Environment, Food and Agriculture which began an investigation.
Issues with five items were highlighted including packets of minced steak which although imported were labelled with a 'Ballacushag Farm' label and rump steak which was imported but labelled as 'Manx Premium Beef'.
In a statement Shoprite said it was 'disappointed' when it became aware of the problems which it says were "due mainly to a failure of the local supply route for red meat".
It says despite having placed a 52-week order with the meat plant it was left short after TT and had to increase its imports saying this was "disruptive and challenging" to the business.
The company says it's worked "openly and transparently" with environmental health to "understand, explain and remedy" the situation.
DEFA says it's satisfied the errors have been resolved and will work with all parties to ensure "integrity in the supply chain" is maintained.