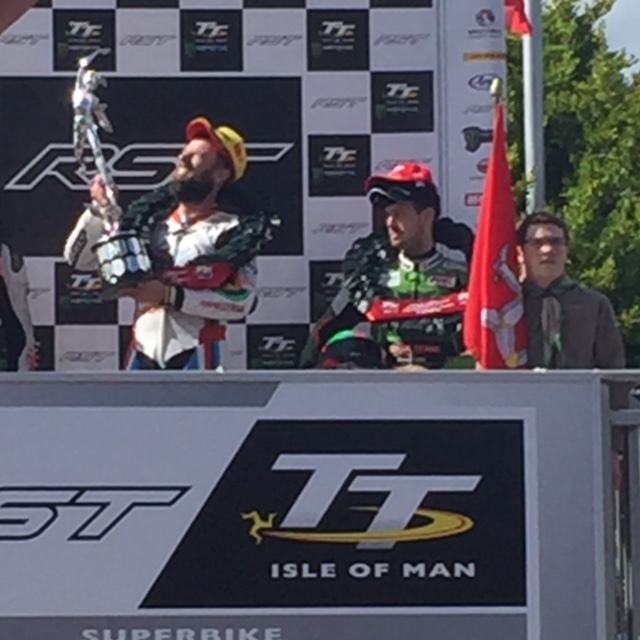 Bruce Anstey lifts the trophy
Superbike champion Bruce Anstey says his win has been the one he's "waiting for".
The 45-year-old New Zealand rider stormed to victory in today's event – the first of TT 2015.
He finished just over 10 seconds ahead of second place Ian Hutchinson – James Hillier took the third podium spot.
It's the first time Anstey's won a Superbike race and marks his 10th TT win.
Speaking after his win he said his bike was perfect: