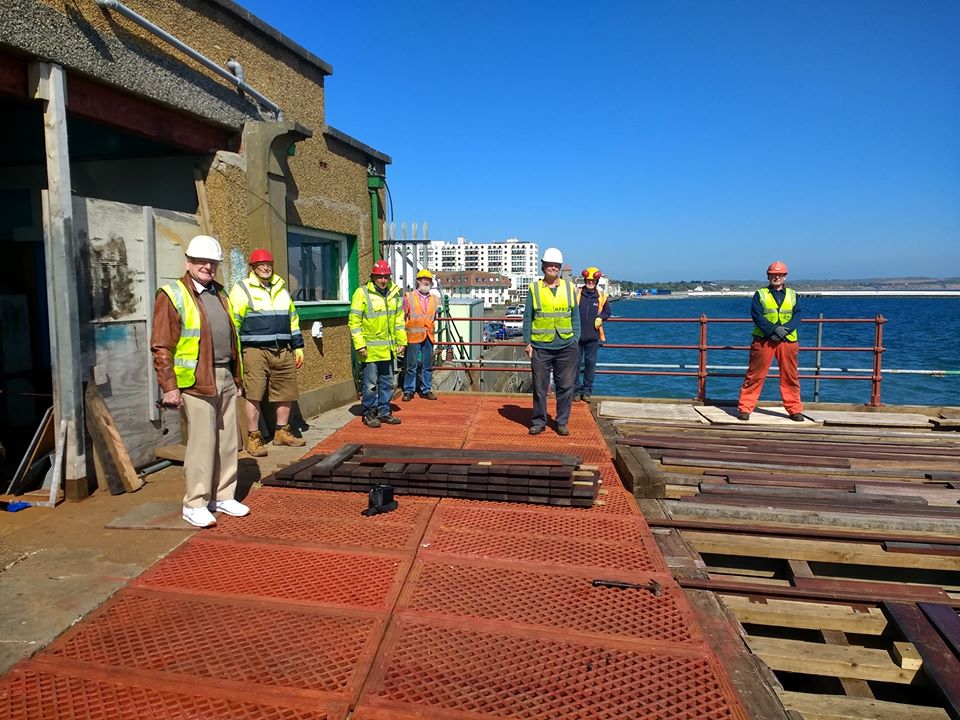 Another key milestone has been reached in the restoration of a prominent landmark in Ramsey.
The Queens Pier Restoration Trust says the first plank has been laid down on Bay 1 this week and stanchions and handrails are now in place there.
The first plank is dedicated to Conall Hughes, whose friends took on the notorious 'Three Peaks Challenge' last year in his memory.
Work at the site resumed last month after the construction sector was allowed to return on April 24 - the trust is thanking residents for their ongoing support for the cause.