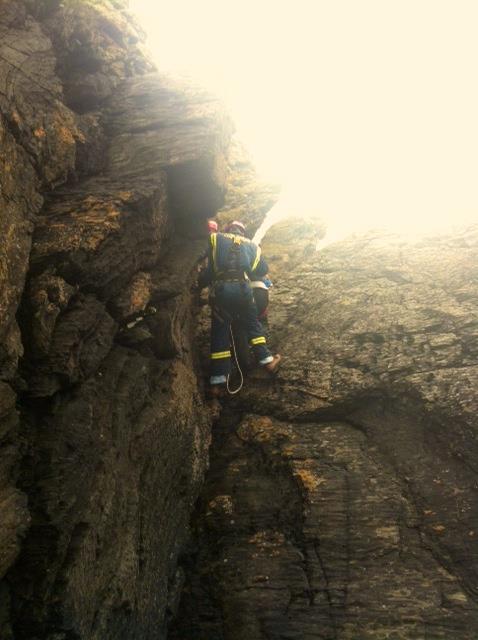 Two anglers were rescued from a cliff face yesterday after becoming stuck near to the Calf of Man.
Port Erin Coastguard and the lifeboat were called out at around 4.30pm to a cliff near the Buroo.
The lifeboat transported members of the coastguard to the Calf and rescue equipment was then transferred from the island to the drop off point by the Calf of Man warden using his quad bike and trailer.
Two members of the coastguard worked to rescue both casualties who were described as being in a 'tricky location' but not injured.
They were placed in rescue straps and brought up the cliff separately before being taken back to Port Erin by lifeboat.