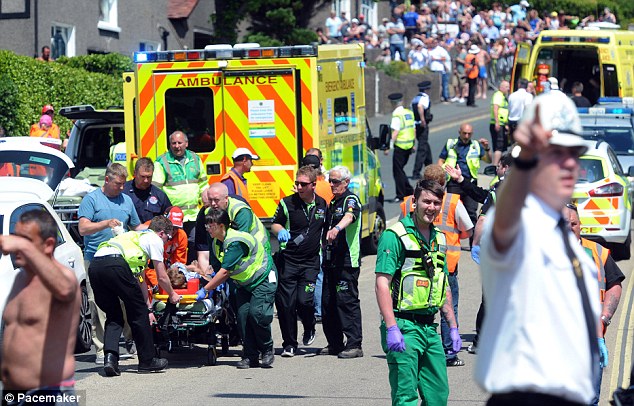 It's been confirmed that all spectators involved in the incident at Bray Hill on Senior Race Day were visitors to the Island.
Five of the 10 remain in Noble's Hospital with limb injuries, four of which have been described as serious.
It was Barnsley rider Jonathan Howarth's machine that collided with the fans - he was discharged from hospital over the weekend.
Investigations into the incident are on-going.