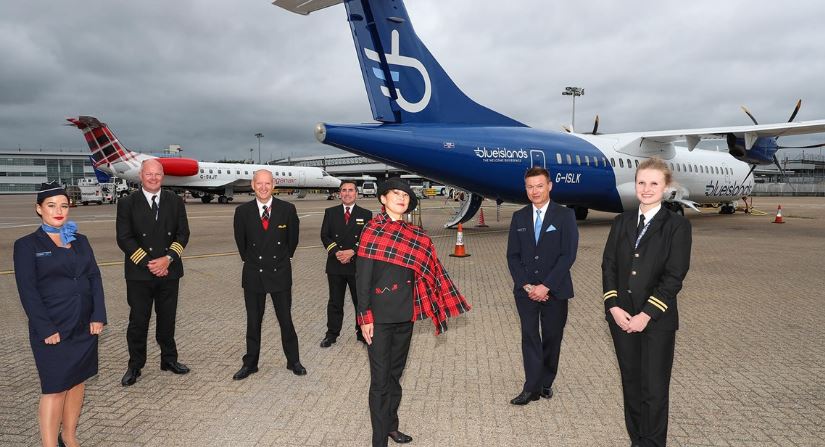 A new partnership between two airlines could provide greater future travel options for Manx residents.
The agreement between Loganair and Blue Islands is aimed at offering passengers a wider range of routes across the UK, Channel Islands and the Isle of Man.
Those on the services of either of the airlines will be able to do so on a single ticket.
Blue Islands says the new links will be available to book from each of the airline's websites in due course.
The move is also aimed at re-building connectivity and boosting economic recovery from the COVID-19 pandemic.
Frequent connections with a focus on links via hubs at Southampton and Manchester will link points such as Inverness with Exeter; the Isle of Man with Southampton; and Guernsey and Jersey with Edinburgh, Glasgow and Newcastle.
Meanwhile, Loganair Chief Executive, Jonathan Hinkles, says: "Providing dependable air services to communities throughout the UK, the Channel Islands and Isle of Man is a core part of the 'DNA' of both airlines, and by joining up our networks, we can help many more customers reach their destination."