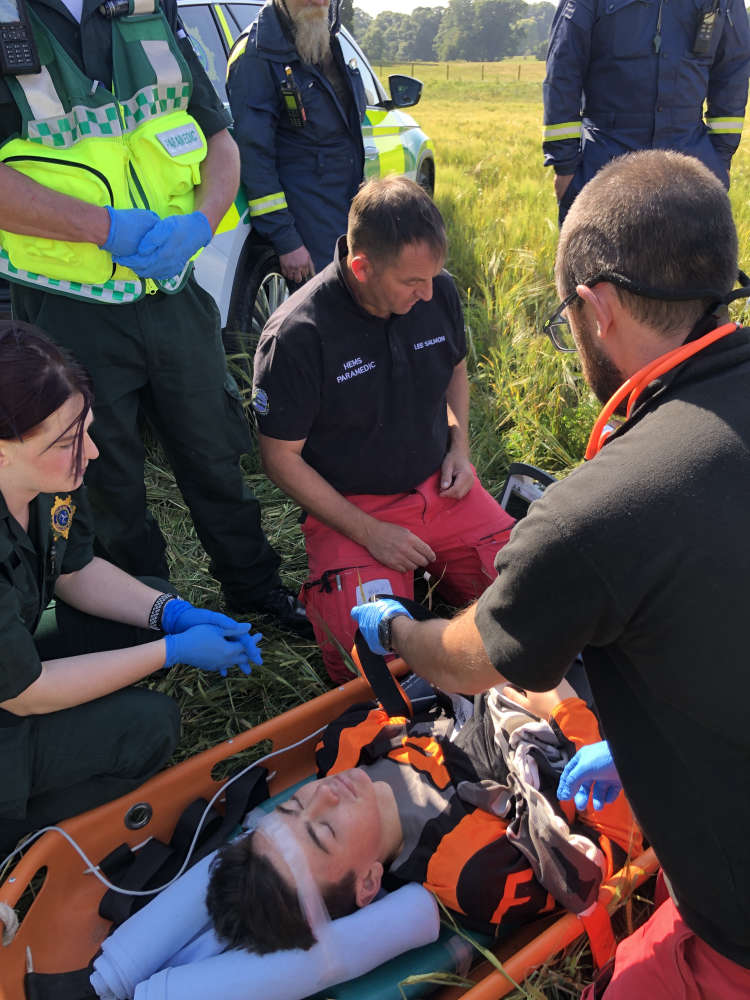 A Dad from Laxey says the Great North Air Ambulance Service was a 'game changer' in saving his son's life.
Juan Kinnish and his son George were mountain biking at Skyhill Plantation when George collided with a tree, knocking him unconscious.
It was found the teenager had a broken collar bone, dislocated shoulder, collapsed lung, cracked ribs and a cracked pelvis, and was flown to hospital in Liverpool.
Mr Kinnish says having the air ambulance service cover the Isle of Man now can mean the difference 'between life and death.'
The charity provides life saving care throughout the North East, North Yorkshire and Cumbria.