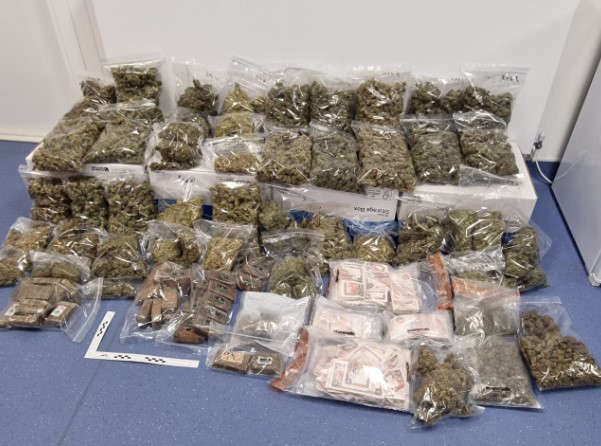 22 arrests, 54 kilos of Cannabis, 5 vehicles and a quarter of a million pounds were seized during the Island's 'Operation Artemis'.
It comes as Police have revealed details of the operation -which ran between February and October last year - and targeted organised criminal groups in the UK and Isle of Man.
Officers have confirmed alongside the arrests, 14 people were convicted - between them they received a total of thirty-nine years and four months in prison.
Police say the operation has brought 'significant disruption' to organised criminal groups and one long-standing group has been dismantled.
The officer who led the investigation, Detective Inspector Jamie Tomlinson said: "The successful outcome of the operation was a direct consequence of the dedication, skill and hard work of a small group of detectives. They confronted determined and well-resourced criminals and used a wide range of enforcement techniques to bring them to justice.I am proud of what we have achieved. Our efforts will continue and grow."
The Chief Constable, Gary Roberts QPM, said: "Organised criminal groups, based both here and in Merseyside, pose a real threat to our way of life. There is nothing romantic or beneficial to the community in the way that these ruthless groups go about their activity. They seek to exploit vulnerable people and they care nothing about the impact of what they do. This is just one operation of several that we have run in recent months, but its success shows our determination to keep this island safe."