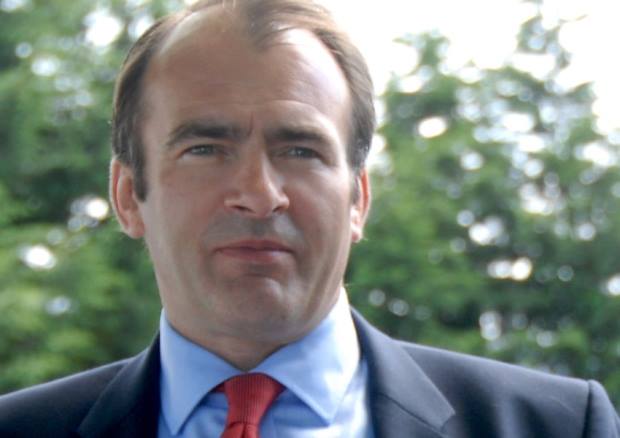 A £100m economic recovery fund has been unveiled to help secure the financial future of the Island.
Treasury Minister, Alf Cannan MHK, is seeking approval for the initiative in Tynwald today as part of a revised budget statement for 2020 amid the Coronavirus pandemic.
Mr Cannan says it will be aimed at protecting jobs, securing investment and enabling growth as the Isle of Man begins its recovery from the COVID-19 outbreak.
Furthermore, a cross-government Economic Recovery Group has been formed with immediate effect to co-ordinate how the Isle of Man responds to the economic conditions.
Mr Cannan told members of the court: "We will continue to invest in our businesses using direct and indirect support.
"We will invest in our people by expanding the opportunities for developing core skills, and standing ready to create up to 1,000 additional retraining and employment opportunities, if needed."
The Salary Support Scheme and Manx Earnings Replacement Allowance (MERA) would also be extended through to September providing assistance for hard-hit industries such as travel, tourism and fisheries.
A £10m Working Capital Loan Scheme is also being set up to help businesses resume activity.
Meanwhile, it's currently forecast that public finances could be down by £190million in a worst case scenario, with the best case being a hit of £120million.
A review of the capital programme has been undertaken, with increased focus on an acceleration of schemes that support the economy.
Treasury has also sought authorisation from Members to approve a further £17.5m transfer into the contingency fund to add to the £40m already put into it earlier this year.
The amount will be used to cover the Government's immediate response to the pandemic, most significantly the range of financial support packages created for businesses and workers
An additional £900,000 will be spent on five projects: Cabinet Office technology project, minor capital works; Airport fire station, design fees; Vehicle Test Centre relocation; Noble's Hospital, compliance, minor capital works; Noble's Hospital, plant and machinery.
Meanwhile, Treasury is also going to seek approval from the court to set up a £250m revolving credit facility over two years to provide an alternative source of liquidity if the Island requires it.
The Treasury Minister also adds: "The Island has faced a challenge the likes of which are, fortunately, rarely seen.
"The estimated cost of the initial response is currently lower than than our initial worst case planning scenarios but there will still be a material impact on the finances of government.
"We must therefore review the financial plan we set out a few months ago to reflect the current economic and fiscal position."