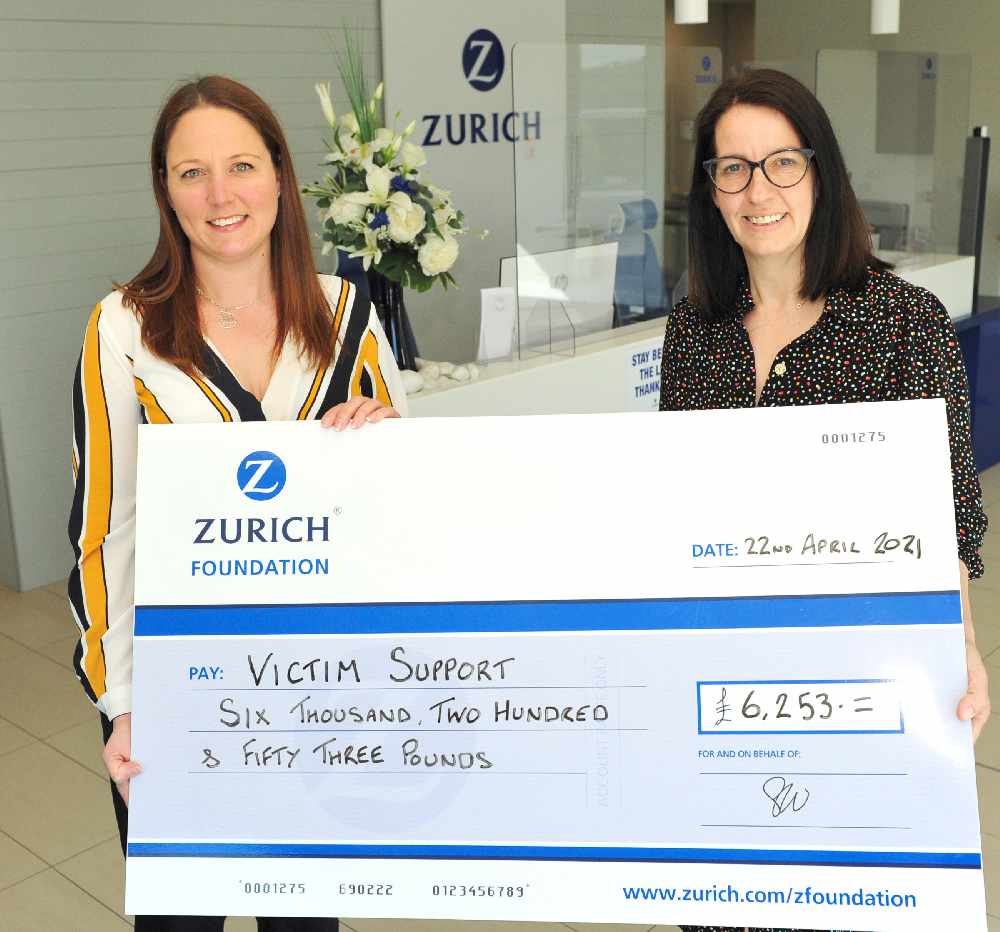 Important money raised for an Island charity which supports victims of domestic abuse has been doubled by the Z Zurich Foundation.
Victim Support Isle of Man's 'Share Your Lunch' campaign encouraged people to donate their lunch costs during lockdown - following the 2020 lockdown the charity saw a sharp rise in referrals and contacts which put increased pressure on its services.
By the end of the campaign, £6,253 in donations was raised, and now the Z Zurich Foundation has match-funded the total.
Chair of Victim Support, Jenny Grainger, says: "This third lockdown has been extremely challenging for many people on the Island, both mentally and financially. We, at Victim Support, are incredibly grateful to those people that have contributed to the 'Share Your Lunch' campaign, and, of course, extremely thankful to the Z Zurich Foundation for matching the funds raised.
The funds we have raised will significantly help towards meeting the cost of the increased need for our services during this third lockdown."
Meanwhile, Isle of Man Community Champion for the Z Zurich Foundation, Serena Wood, adds: "The Foundation is very aware that charities around the world are facing many additional challenges caused by lockdowns due to the increased demand for services, and the difficulties lockdowns create both in terms of restricting ways in which funds can be raised, and recruiting volunteers.
"Victim Support does fantastic work in the local community which addresses mental health and domestic violence, so it's an organisation that the Foundation is pleased to support with this donation."