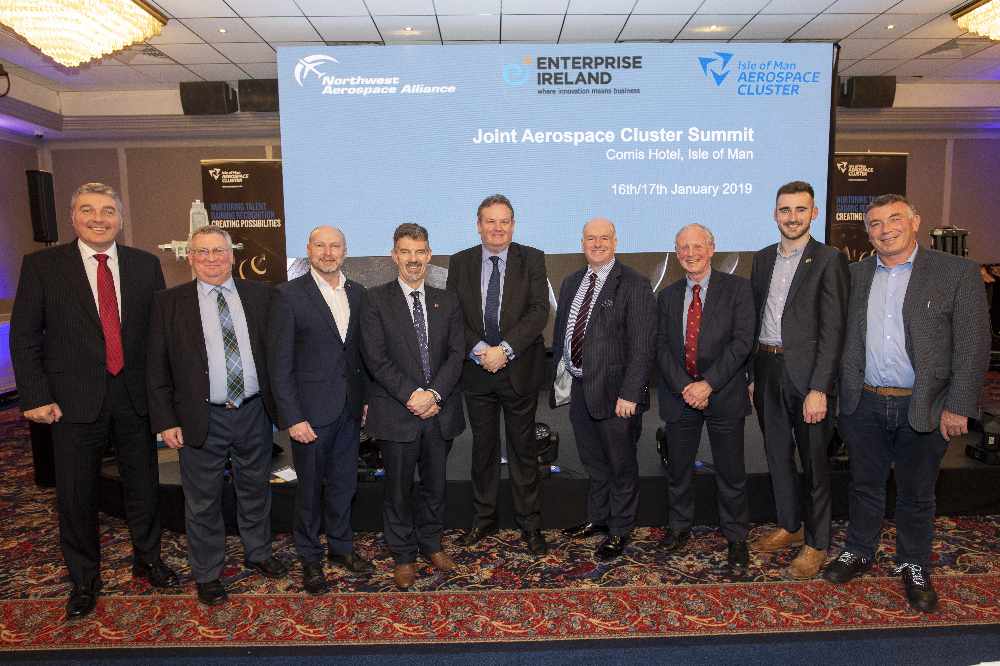 The first joint aerospace cluster summit held on Island this month has been hailed as a success.
More than 80 delegates from different clusters around the Irish sea including the North West Aerospace Alliance and Emerald Aero Group attended the event at the COMIS Hotel in Santon on January 16 and 17.
Chair of the Isle of Man Aerospace Cluster, Adrian Moore, says the occasion highlighted its capabilities as strong players in the industry.
The theme of the summit was on collaboration and using networking and workshops designed to show how organisations across the sector can work together.