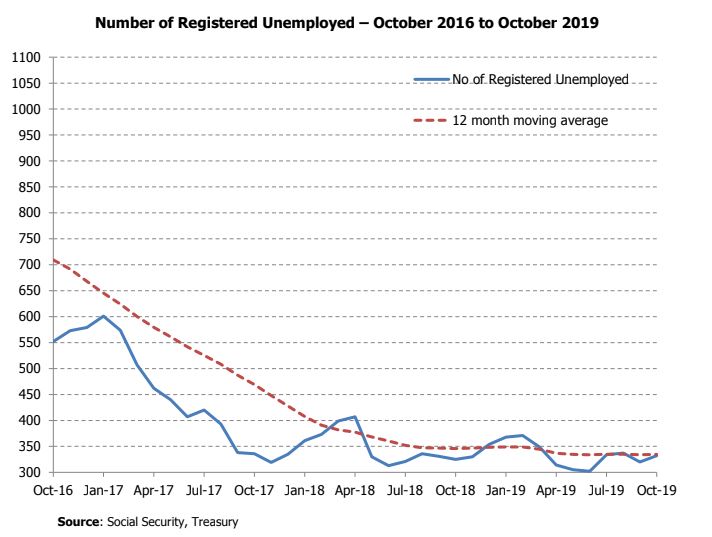 The rate of unemployment on Island rose slightly during last month.
According to the latest government figures, the rate stood at 0.8 per cent - a rise of 0.1 on September.
Meanwhile, during October 124 people moved on to the unemployment register with 112 moving off it.
Of those currently out of work, 67 per cent were men and 33 per cent women.