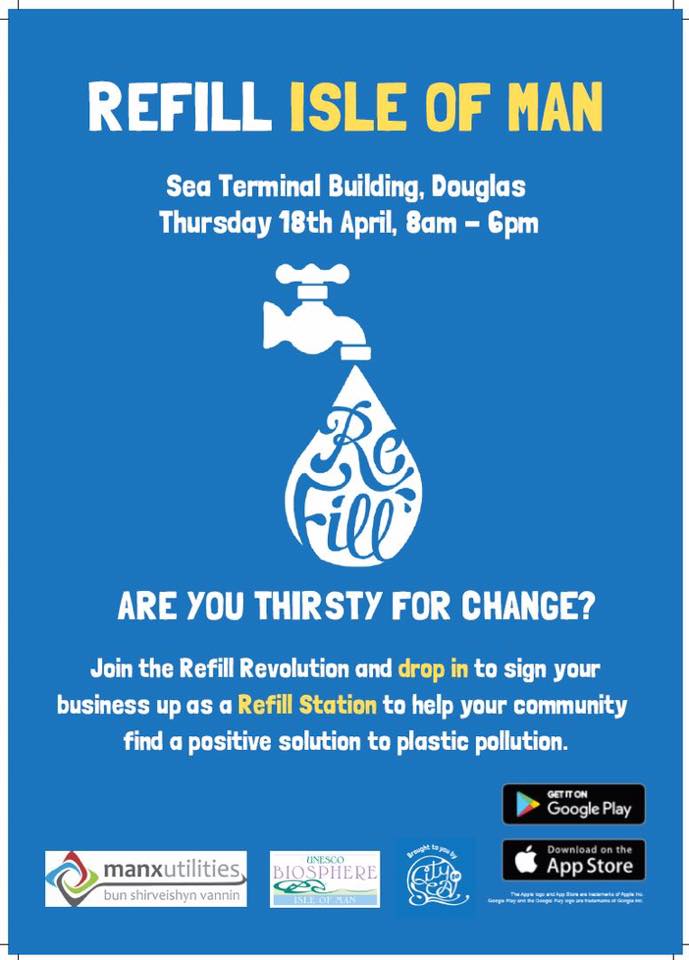 Island businesses are being invited to sign up to a scheme today aiming to reduce the use of plastics use and pollution.
Organisations are being encouraged to join the Refill Isle of Man initiative, which would see companies be able to offer tap water for free in efforts to cut down on the use of plastic bottles.
The sign up session is taking place until 6pm today at the Sea Terminal in Douglas.
Those who get involved can register at the event free of charge to appear on the app and display the blue sticker to signify their status.