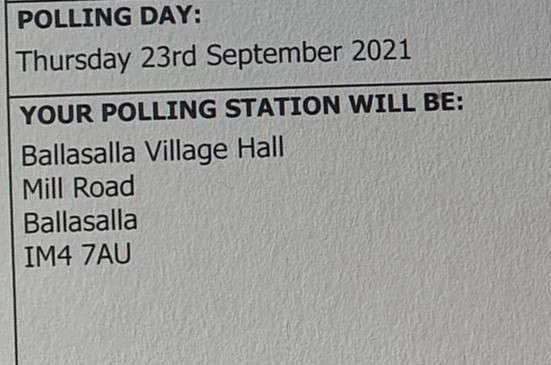 IoM residents have taken to social media to question the postcodes of polling stations given on polling cards.
One Facebook user took a picture of their card which gives Ballasalla Church Hall's postcode as IM4 when it should be IM9.
IM4 covers areas such as Greeba, Braddan, St John's, Foxdale, Crosby, Onchan, Baldrine, Laxey and Lonan.
A number of commenters say their polling cards are wrong, too.
The Isle of Man General Election takes place next week on 23rd September.