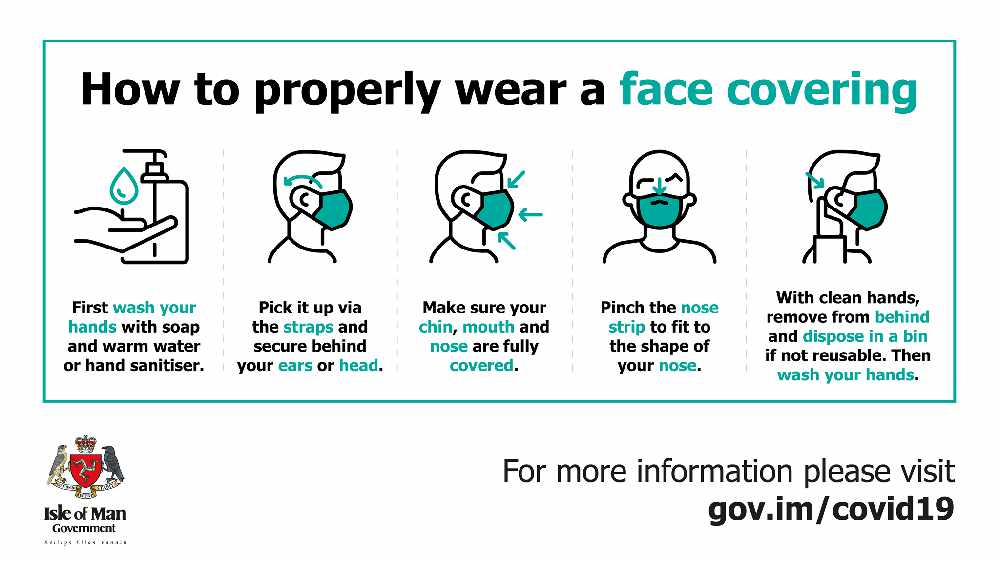 Government is urging people to make sure they're wearing face coverings properly.
A statement has been issued reminding people it must cover your face from the bridge of your nose to the chin.
In it - officials say it's also essential to wash your hands correctly before and after putting your face mask on/off.
For more information you can visit the Covid-19 section of the government website.