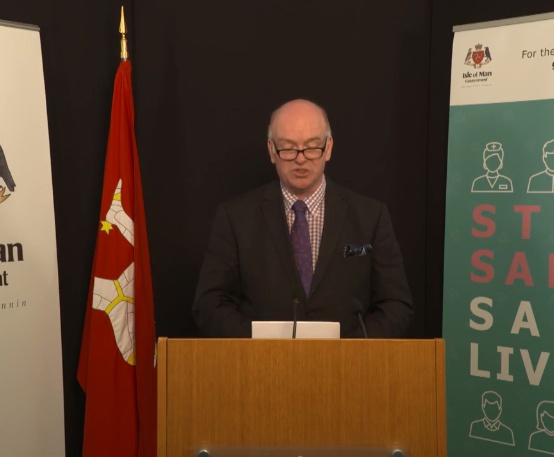 Chief Minister Howard Quayle says the government expects to deal with coronavirus for some time, despite the Island's vaccination programme.
During yesterday's media briefing he said although cases are currently on the wane, the Isle of Man will have to deal with the disease into the future.
Mr Quayle said that might mean continued rules about social distancing and facemasks as coronavirus remains part of everyday life.
But he added the Council of Ministers will continue to monitor the situation.