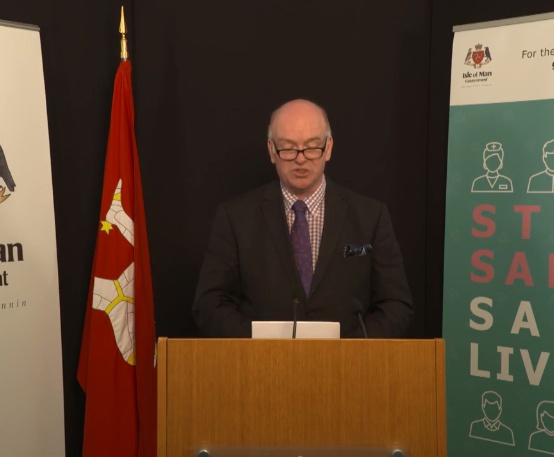 Government is not proposing to introduce any legal restrictions or requirements.
That's according to Chief Minister Howard Quayle in today's Covid-19 press briefing.
It comes as a small number of unexplained Coronavirus cases have been identified on Island in the past few days.
Mr Quayle said one of the big differences now is our vaccination programme, with almost 53,000 adults now having had their first dose - including 94 per cent of those who are most vulnerable.
He described this as a 'game changer' in how we respond to the virus.
Currently, there are ten active cases on Island with one person in hospital - after returning from the UK.