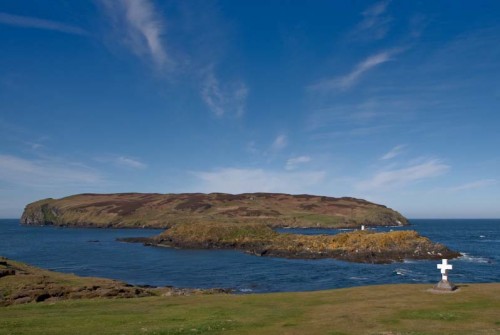 The Calf of Man is re-opening to day visitors, Manx National Heritage has confirmed.
The news comes as the seasonal wardens at the calf, Aron Sapsford and Robert Fisher, have been able to return to the landmark for the first time since being evacuated from there on March 26 due to the Coronavirus pandemic.
MNH says any day trips must be booked with boat operators in either Port Erin or Port St Mary and that, because of essential work, the observatory remains closed to overnight guests.
Officials add, due to the vegetation there still being 'tinder dry' following the recent warm weather, the use of stoves or barbecues remains strictly prohibited.