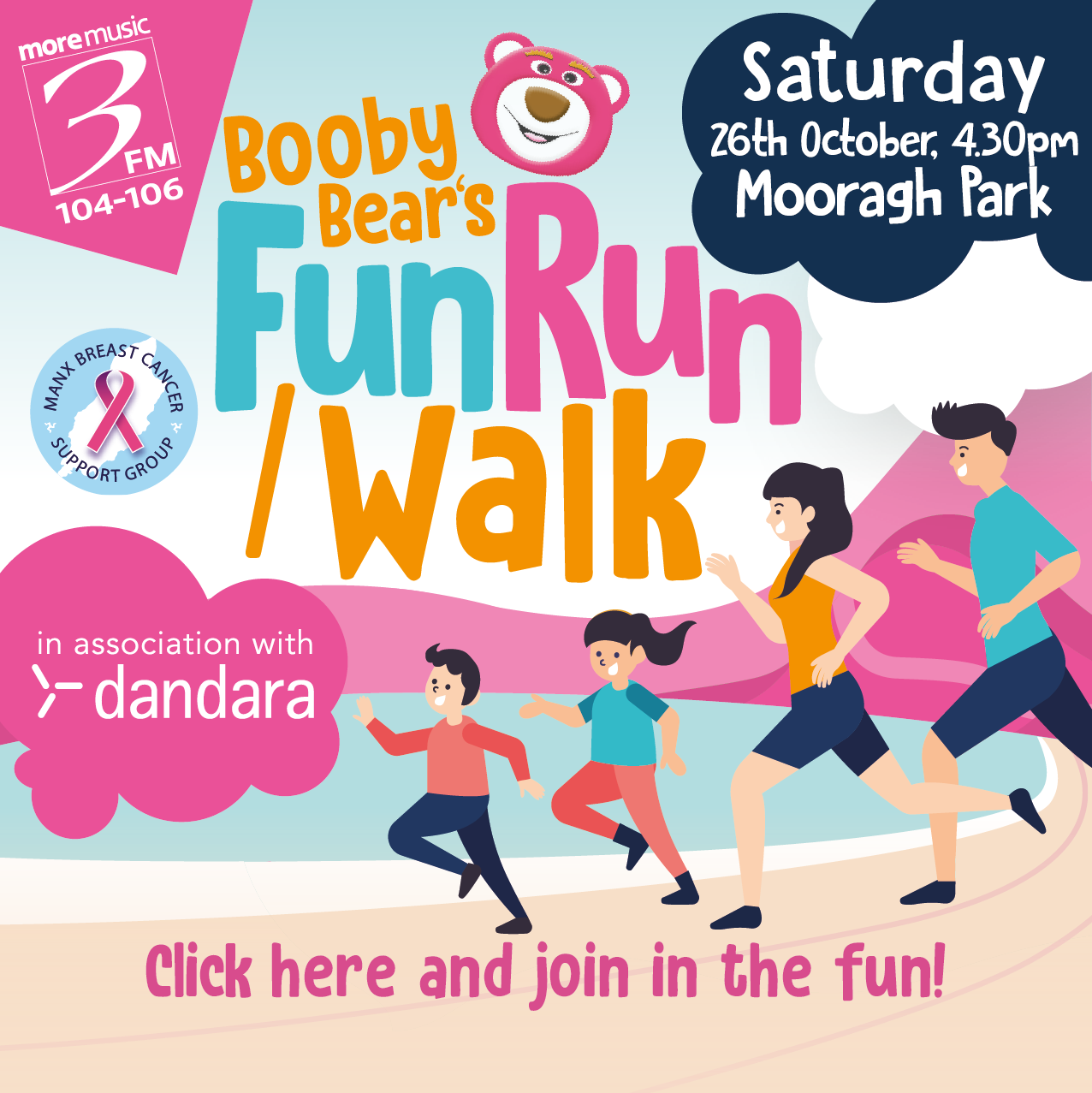 Join MBCSG and Booby Bear for this years Booby Bear Fun Run/Walk in association with Dandara.
Saturday 26th October at 5pm in Mooragh Park, Ramsey.
Adults and children all welcome.
You can run/walk 1 lap or 3, all for a good cause and some fun!
Adults £15 to register and you will receive a Hot Bap, Pink Gin & Tonic, Flashing Bunny Ears and a Limited Edition Blingy Medal - get your tickets HERE!
Children are £5 and receive Flashing Bunny Ears, Hot Bap, Drink and Ice-Cream (weather permitting) or they can register for £10 and receive a Limited Edition Blingy Medal instead.