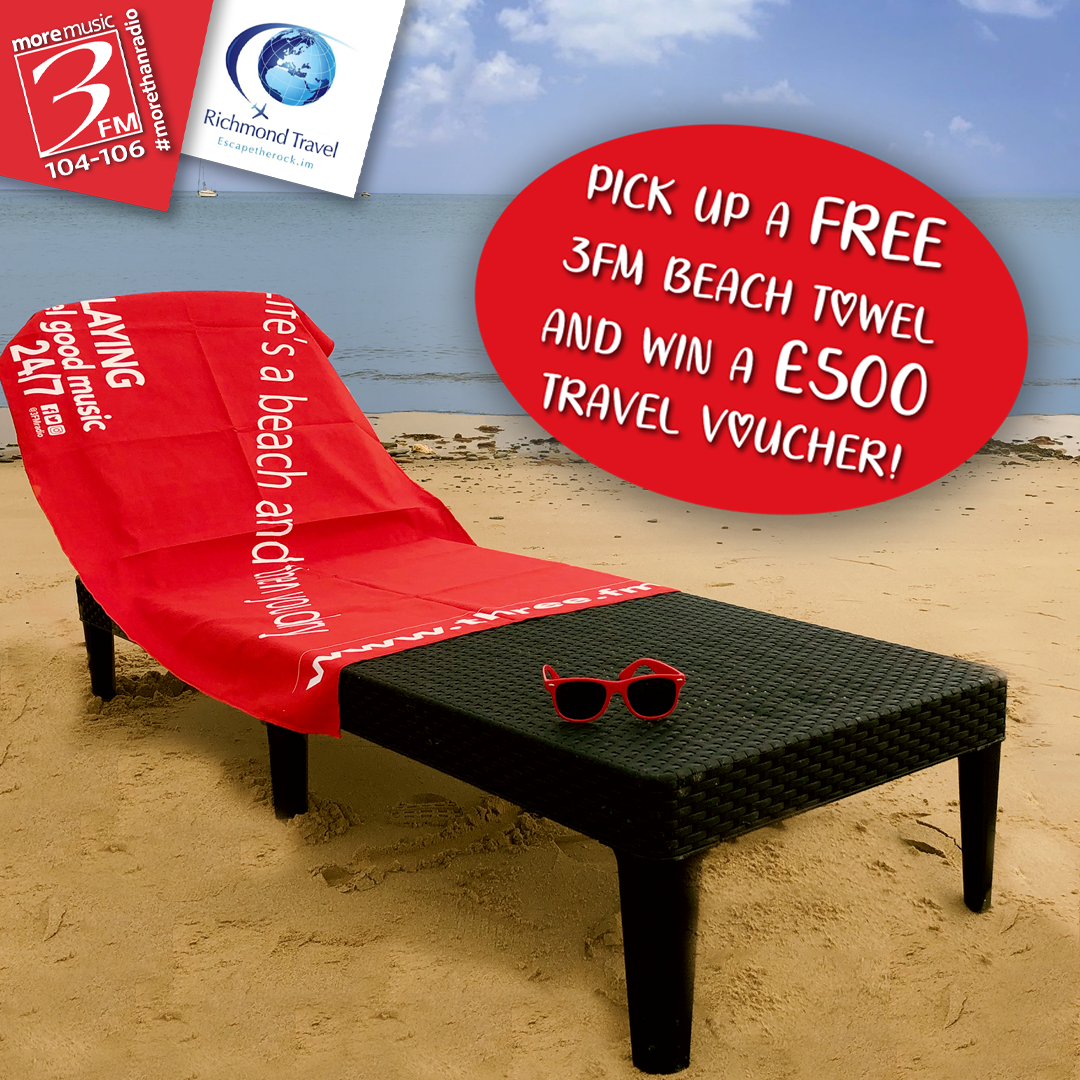 The summer holidays are here, and 3FM has got you covered, with the new, limited edition 3FM Beach Towel!!!

Collect yours today, for free, from Richmond Travel in Douglas, Mann Link Travel in Ramsey or the 3FM studio!

Take it on your holidays, use it sunbathing in the garden or hit the Island's beaches . . . show us yours in use and we could be sorting you out with a £500.00 travel voucher for Richmond Travel!

Upload your photo to the 3FM Facebook page through August, then tune into the breakfast show on Friday 6th September, we'll choose one lucky winner and it could be you!

More information - click below!




Get your 3FM beach towel now and celebrate Summer, with Richmond Travel!