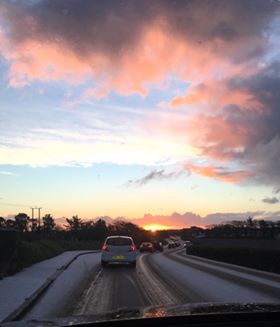 Photo: Georgia Dobbins
There's a yellow weather warning in place for ice and frost this morning.
Temperatures plummeted to freezing overnight, leading to widespread icy patches across the Island.
A number of roads are reported to be icy this morning, including the New Castletown Road near Blackboards corner and Vicarage Road.
The warning is in place until 12pm.