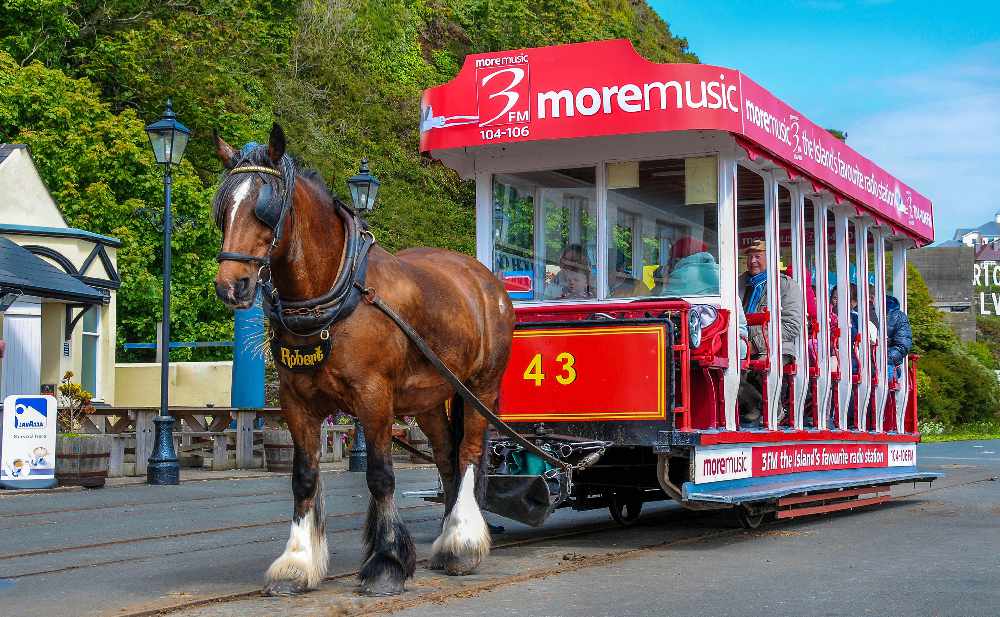 The leader of Douglas Council believes stopping the horse tramway at the Sefton Hotel would speed up the regeneration of the promenade.
David Christian feels laying down the tracks will cause more unneeded disruption to the multi-million pound work.
However, he accepts there are many who won't support that view.
"I think we're all hoping there will be no further delays [to the promenade]", Mr Christian said.
Stressing this was his personal view and not the stance of the Council, he added: "If I was in Tynwald I would be voting for [the horse trams] to stop at the cultural zone opposite the Sefton.
"I wouldn't be looking for them to continue down Loch Promenade.
"The horse tram tracks should be from Strathallan to [the Sefton], stop, and then let's get the rest of the promenade finished – not coming back next winter to dig it up and put more tracks in, or dig up the roundabouts again and re-block them.
"They should take that bit of extra time now, block them now, do it in one go and let's get the hell off the promenade and let those businesses start to fight back again!"
Earlier this year, outgoing Manx National Heritage Director Edmund Southworth tipped the horse trams to be a boost to tourism once the borders re-open.
He said there was "absolutely no doubt" they were a key reason for visitors coming to the Island.