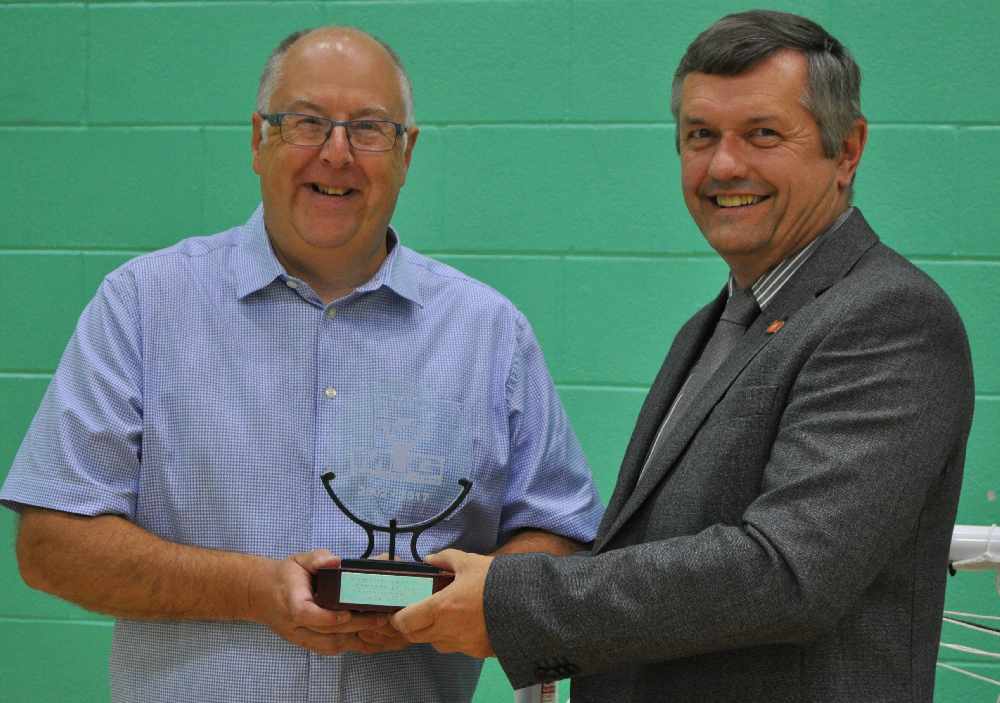 A special accolade has been presented to an instrumental figure of the Manx Youth Games.
Kevin Cartledge has been recognised for his long-term contribution to making the MYG one of the Island's premier multi-sport events.
Mr Cartledge says it is a 'real pleasure' to be part of the event and believes it will go from strength to strength.
Meanwhile, DESC Minister, Graham Cregeen, is praising Kevin's 'drive, enthusiasm and dedication', calling the youth games an 'outstanding success'.