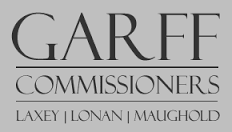 Garff Commissioners want the views of residents on how a recreational area in Laxey can be improved.
They've launched an online survey to gauge opinions on how the site on Glen Road opposite the football club could benefit from new or additional facilities.
Children of Laxey School and Dhoon School - as well as those living in Cooil Roi - will also get the chance to take part.
It's live from today and will run until 5pm on Friday, November 16.