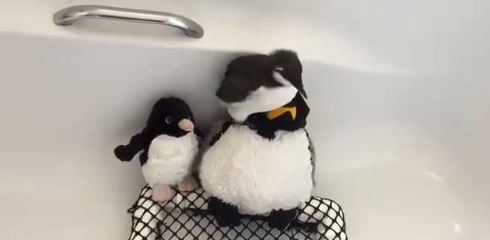 A baby bird rescued by a local charity has been showing of its flying skills with its 'surrogate' Mum and Dad.
The baby guillemot nicknamed 'Pingu' by the Manx Wild Bird Aid was taken in earlier this month.
The charity says another weak male guillemot was also found washed up on a beach and brought in.
However, MWB says he's recovering - and can now stand up, swim and is eating well.