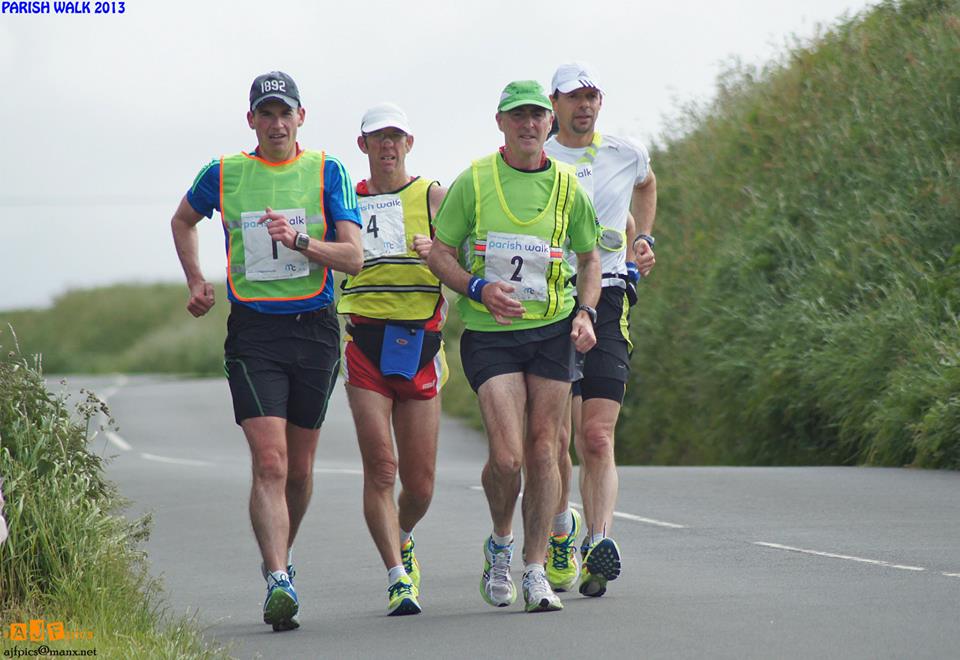 The top boys leading the pack, photo courtesy of Andrew Feeney
Manx Telecom Parish Walk organisers have branded this year's event as one of the best ever.
1,400 people turned out for the 85 mile race walk, taking in 17 parishes whilst having to contend with mixed weather.
It was eventually won by Michael George, who made up for coming agonisingly close last year.
16 per cent of all starters completed the full 85 miles – that compares with a 10 per cent average over the event's history.
Organiser Ray Cox says it had all the ingredients for the perfect Parish Walk
(AUDIO ABOVE)