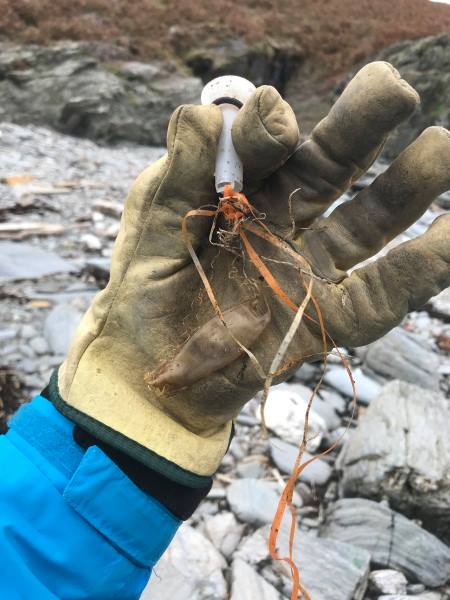 An organisation says nearly 800 pieces of rubbish were collected in just one hour on the Calf of Man this week.
Calf of Man Bird Observatory took to social media after conducting a beach clean on Tuesday to prepare for the arrival of baby seals on it's southern bay.
It says two thirds of the 798 items consisted of hard plastics and polystyrene.
It adds it comes after the area was cleaned only a few months ago.