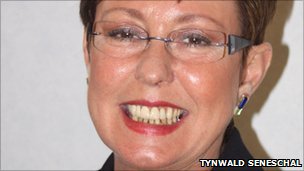 Unlike David Cameron it would seem the Chief Minister will not be elevating any female MHKs into the Council of Ministers anytime soon.
Allan Bell was quizzed by Brenda Cannell who was calling for gender equality in CoMIN.
She said he will never achieve balance within his ministerial team until he appoints a female to a top job.
The Chief Minister had this to say in response: