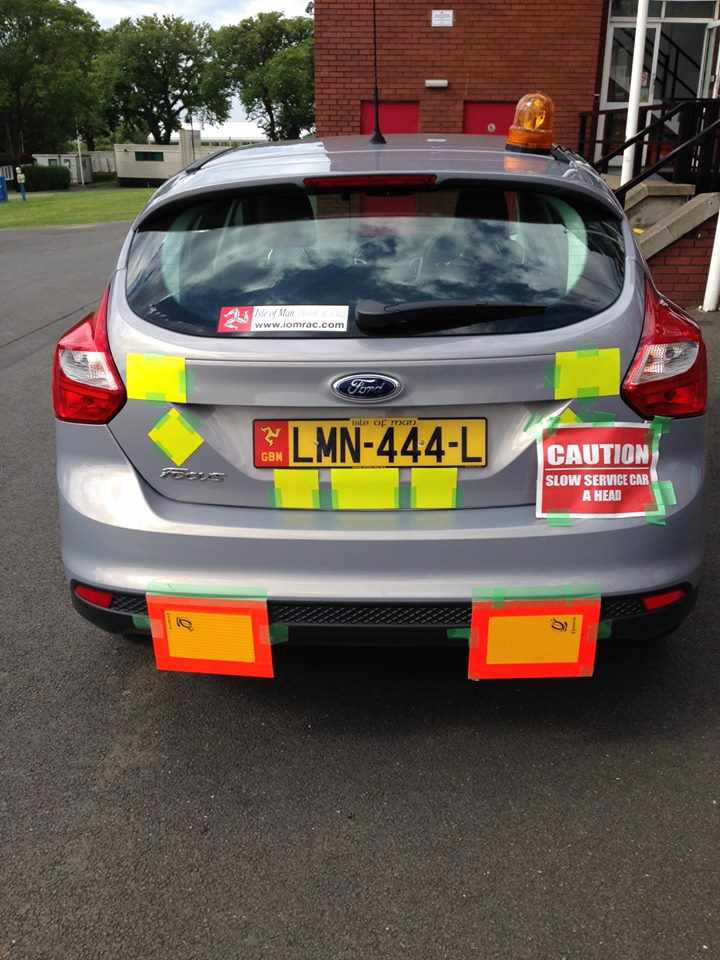 Vehicle with high-visibility signage
A team of Japanese technicians are out collecting video and still images from around the TT Course.
They'll be in a three-car convoy with appropriate high visibility signage for the next week.
Police say the cars will be travelling at low speeds, so drivers are asked to be aware.