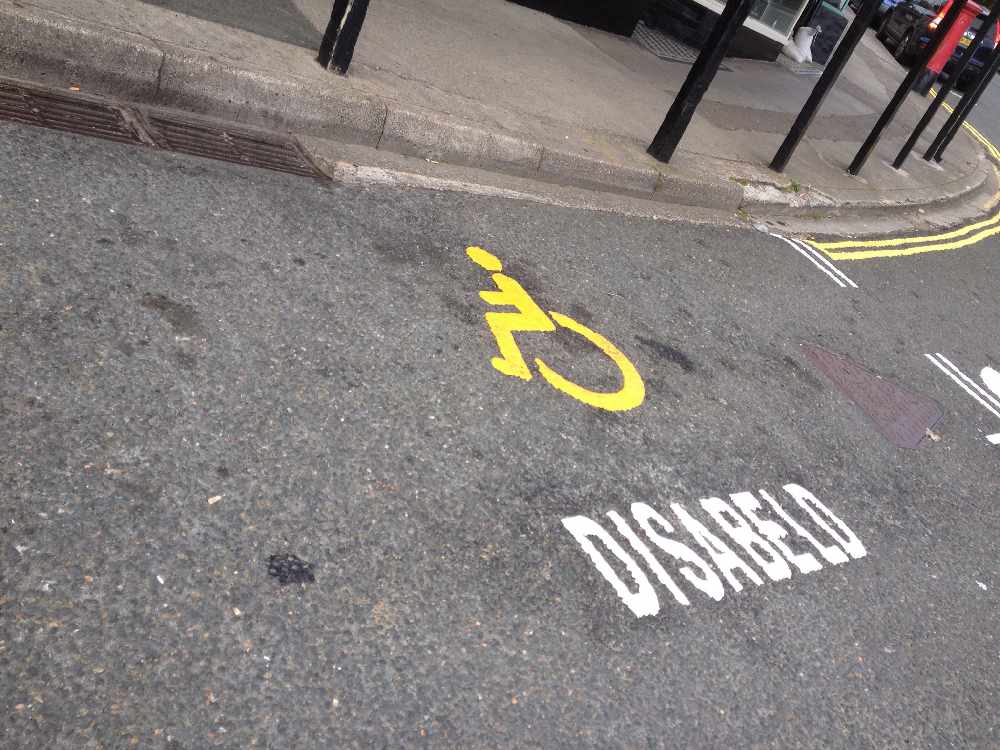 This picture was posted on Facebook
Photos have emerged on Facebook allegedly showing some questionable line painting skills.
Someone has posted two photos of the disabled parking space outside the Spar shop in Port Jack in Onchan.
They allegedly show the markings spelt incorrectly – the word disabled is spelt wrong – instead spelt 'disabeld'.
The Department of Infrastructure says it will check the space this evening to see if the claim is true.
A spokesperson for the department says if there has been an error it will be corrected first thing in the morning.