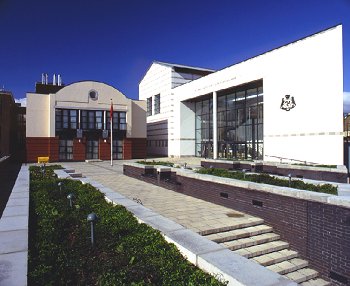 Four men from England who are accused of kidnapping have been remanded in Jurby Prison.
Ahad Abdul, Muhammed Khan, Amman Sohail and Zishaan Sharif appeared at Douglas Courthouse this morning.
The men, who are aged between 19 and 24, and who are from Burnley and Bradford respectively face one charge of doing the act together.
They're accused of travelling to the Island in the early hours of Friday morning – a trip the prosecution say was to enforce a "drug debt" against the alleged victim.
All four were arrested at the Sea Terminal later that day as they were about to board the Ben-my-Chree back to Heysham after the victim alerted a police officer.
Sharif and Khan both had applications for bail refused – Abdul and Sohail did not apply.
The case has been adjourned until December 2nd when the men are expected to appear via video link from the prison.