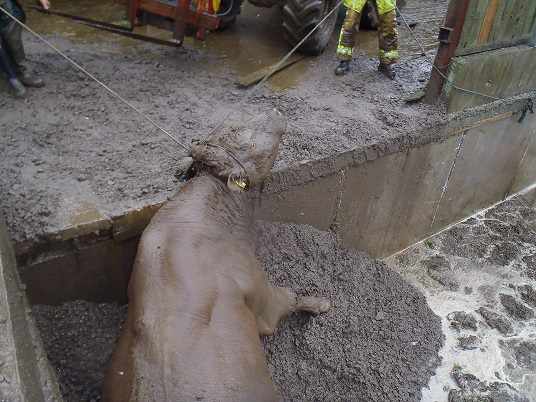 Firefighters had to rescue a bull from a slurry pit yesterday after it got stuck and into distress.
They were called to a field in the Castletown area just after 11am where they found the animal unable to get out.
Crews worked with farmers in poor weather conditions for over two hours to free the bull.
He was then checked over by a local vet - all that was hurt was his pride.