Crowe Clark Whitehill Moonlight Walk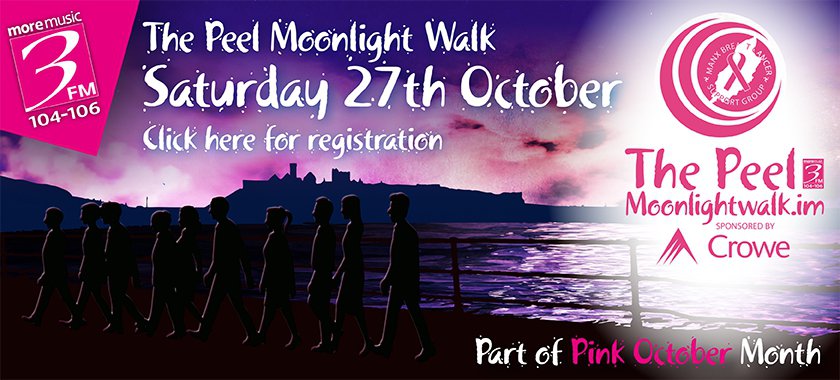 Grab your friends and family and join the Manx Breast Cancer Support Group for a fabulous Moonlight Walk sponsored by Crowe Clark Whitehill around Peel Quayside. A 5km walk at a leisurely pace from the old swimming pool around to the breakwater and back.
Starting at 7.30pm at the old swimming pool on Peel promenade.
Registration is £20 for over 18's – this includes a t-shirt, glow bunny ears, a bottle of fizz, sausage bap and a hot drink.
Under 18 is £10 includes glow bunny ears and a sausage bap and drink.
You can register HERE!
The Peel Moonlight Walk with Crowe Clark Whitehill and more music 3FM.