Matt Fletcher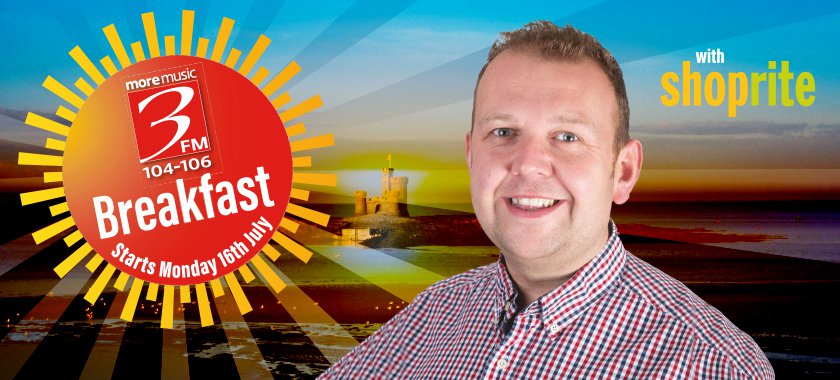 Nickname: I don't really have one now, although at school it was naturally 'Fletch'.
Star Sign: Cancer
Hobbies: I'm currently learning to ride a motorbike, something I've wanted to do since I came to the Island in 2008 and saw the TT. 10 years later, it's happening! I'm also really in to weddings, I'm at one most weekends . . . as DJ!
Previous Horrible Jobs: I'm not sure we need to go there . . . . . let's say the paper round I had when I was 14.
Big Break: 'Say Goodnight J.V' 'Goodnight J.V'. Great programme - can we have it back!?
Most Annoying Habit: I do this 'thing' with my fingers when I'm bored or nervous, it usually culminates in me cracking my knuckles loudly – my other half is always telling me off about it!
Most Likely To Say: Be Good
Least Likely To Say: No thanks, I'm full
Favourite TV Show: Tricky one, I'm a big Coronation Street fan but also love Wheeler Dealer's! I've got more in to drama's recently although I hate having to wait however many days for the next episode!
Favourite Food: Indian . . . or maybe Chinese, then again, it could be Pizza, or maybe donuts! Who put this question on here?!
Most Embarrassing Moment: It would have to be a wedding I was working at a good few years back in Manchester. I invited the Bride and Groom on to the dance floor for their first dance then hit play on their special track, a few seconds in you could tell something wasn't right, the Bride's face was like thunder and tears soon appeared. Thinking it was just an emotional moment it wasn't until the Groom asked me to stop the track, stating he had in fact instructed me to play the wrong one, when all became apparent! The first dance I had been asked to play was Elton John's 'Circle Of Life', the Bride had in fact wanted Elton John's 'Can You Feel The Love Tonight', a few moments later following a quick rummage through the CD folder and the correct track was on. Not my mistake but highly embarrassing none the less, thankfully the Bride later saw the amusing side and we can only assume the wedding night went ahead without a hitch!
Most Memorable Moment: Workwise - hosting TT Mayhem on Douglas Promenade a few years back in front of an estimated 7000 people was pretty awesome, as was fronting the 2017 Douglas Christmas light switch on. Personally, getting married in Gran Canaria last year rates quite highly . . . I cried!
Who's Your Hero: This role is still to be filled, so for now let's say Adam Richman from Man Vs Food. Yeah, he'll do.