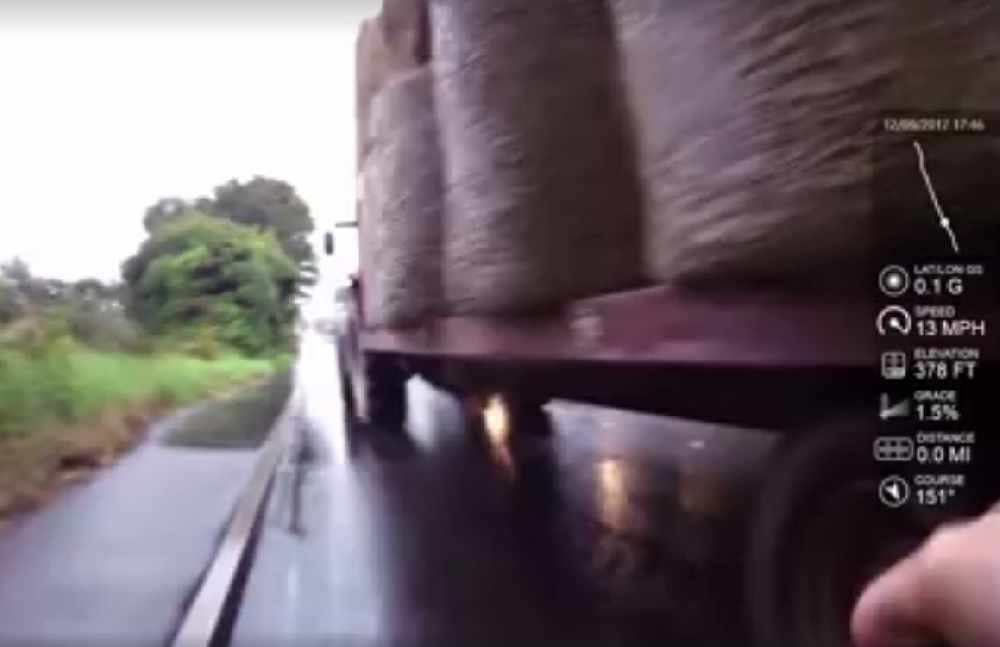 Police have released a video of a tractor which almost hit a cyclist.
The Western Neighbourhood Policing Team says it's investigating after the incident in Foxdale at about 5.45pm on Tuesday.
The 13 year old was forced off the road as the tractor overtook him and its trailer almost hit him.
If you have any information, you're being asked to contact Peel Police Station.