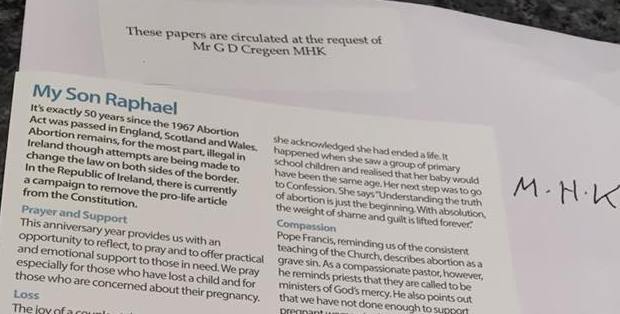 A London-based Catholic anti-abortion group is lobbying MHKs before the Island's parliament considers changing legislation here.
The Catholic Trust for England and Wales has distributed leaflets to Tynwald members through their parliamentary pigeonholes.
It's asking people to mark a "Day for Life", which takes place on May 31 in Scotland, June 18 in England and Wales and October 1 in Ireland - but there's no Manx date.
The leaflets were circulated to members by Graham Cregeen MHK.