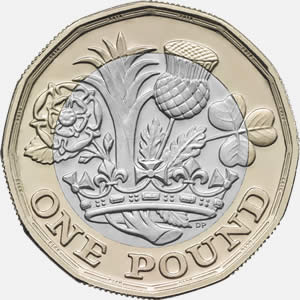 UK 'round pounds' will remain legal on the Isle of Man.
The Treasury is reminding the public the currency can still be used on the Island.
In the UK, the coins will stop being accepted from October.
The UK is introducing a new 12-sided coin to replace the current traditional 'round' version.