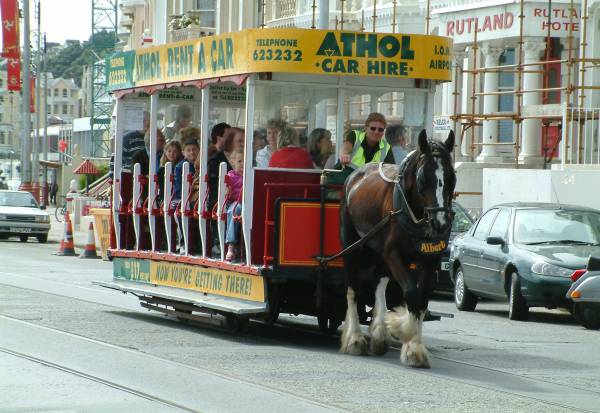 Police say they don't have the authority to stop the Douglas horse trams from running - even if they're causing traffic problems.
It's after a number of social media users complained about traffic jams in Douglas on Tuesday evening.
Trams held up drivers trying to make their way along the promenade when the TT course opened between 5pm and 6pm.
Inspector Gavin Callow says officers can't order a halt to services: