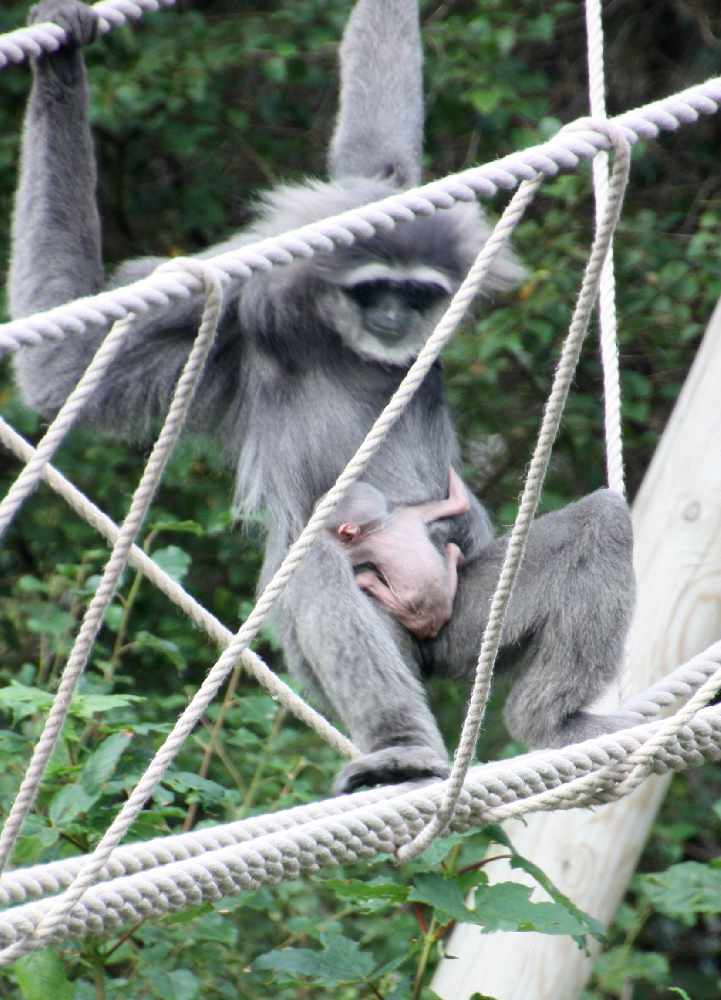 The Island's wildlife park has welcomed a new addition to its ape family. 
A baby silvery gibbon has been born in the Curraghs Wildlife Park in the north of the Island.
Its birth comes just a year after the arrival of two adult gibbons, sent to the Island in the hopes they would breed.
The new arrival, called Ffinlo, comes at a time the Indonesian species is endangered - with only around 2,000 surviving in the wild.