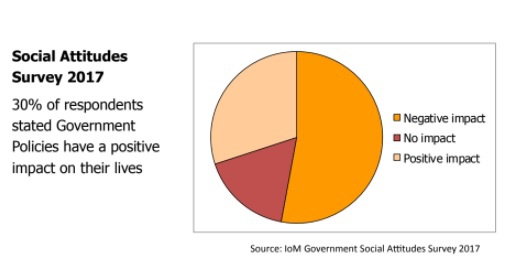 More than half the Isle of Man thinks the government's policies are having a negative impact on their lives.
The figure's emerged in the government's mid-year report in its policy programme.
As part of a survey into social attitudes, the government asked people how they thought government policy affected them.
Only 30 per cent said it had a positive impact, while around 55 per cent thought it made their lives worse.