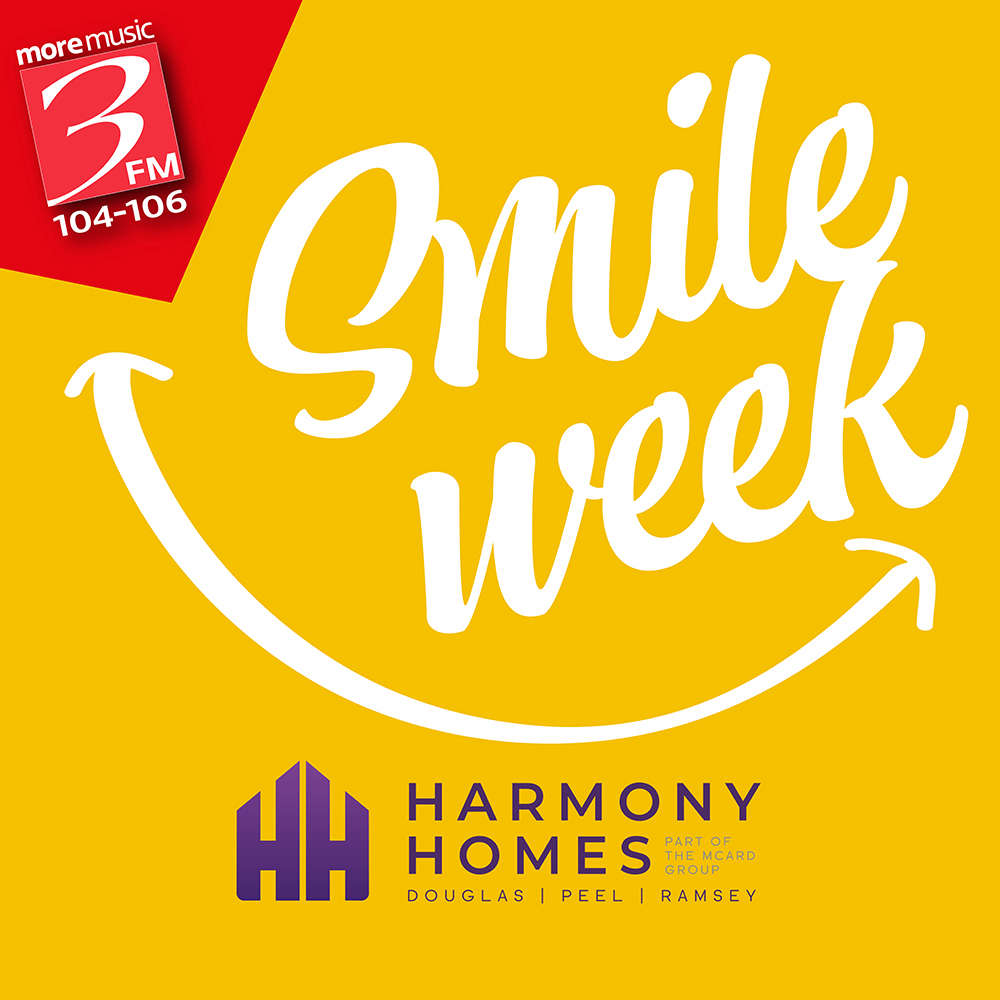 This week on 3FM Afternoons we're going to make you smile!
It's Smile Week . . . and each day after 3pm Tony will be playing you a 'Smile Song' which could win you a fantastic family photo shoot courtesy of Harmony Homes!
Whether you're buying, selling or renting, make the right choice, choose Harmony Homes Estate Agents!
Don't miss Smile Week, all this week on the Island's Feel Good Radio Station, 3FM!