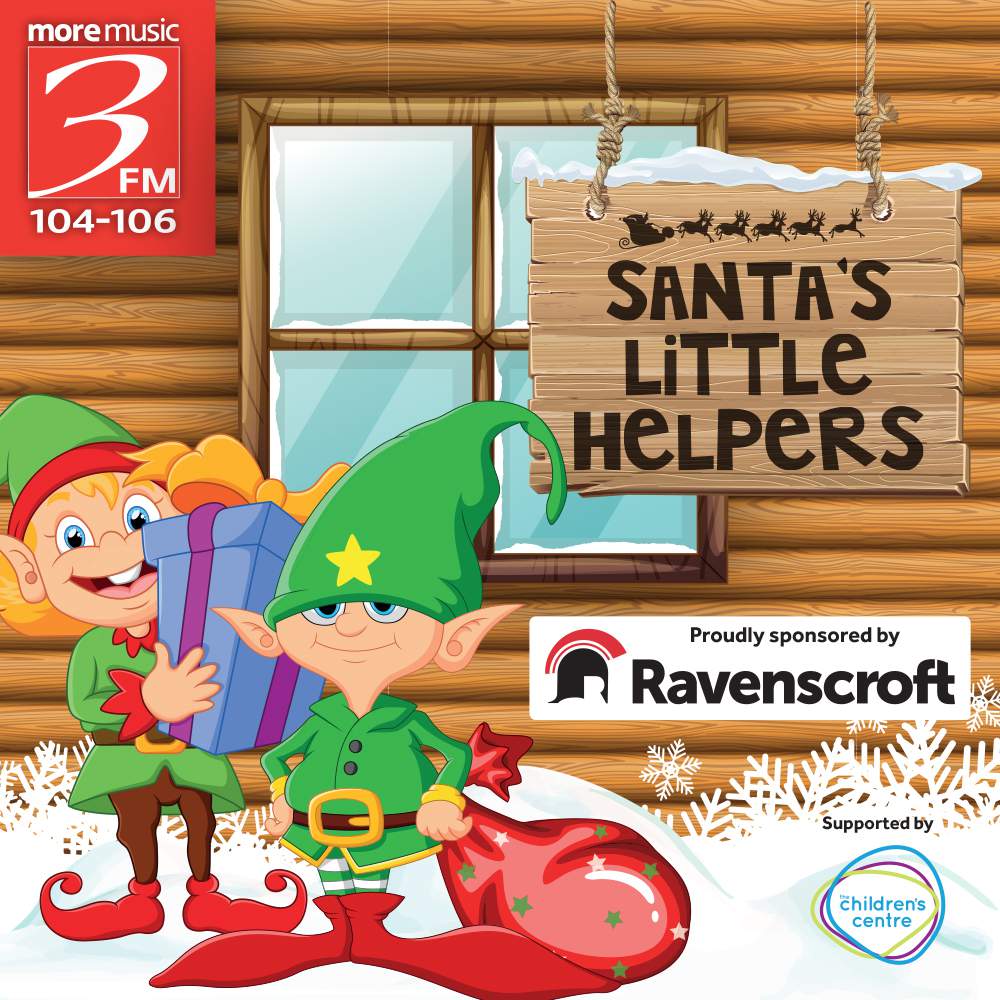 Santa's Little Helpers is back, and with Christmas on the way, 3FM and Ravenscroft need your help to celebrate the season of good will, to ensure it's a joyful time for those less fortunate on our Island!
Christmas gifts, for age ranges from babies to teens can be dropped off at the Santa's Little Helpers Workshop in the Strand Shopping Centre, 3FM offices or at locations across the Island, find your nearest drop off point:

Shoprite Peel, Douglas, Port Erin & Ramsey
Coop Ramsey

Charities across the Island will distribute the gifts ready to be opened on Christmas Day!
That's Santa's Little Helpers, back for Christmas 2020, in association with Ravenscroft, your local investment specialists, and 3FM, your favourite festive radio station!