Carol Cup 2018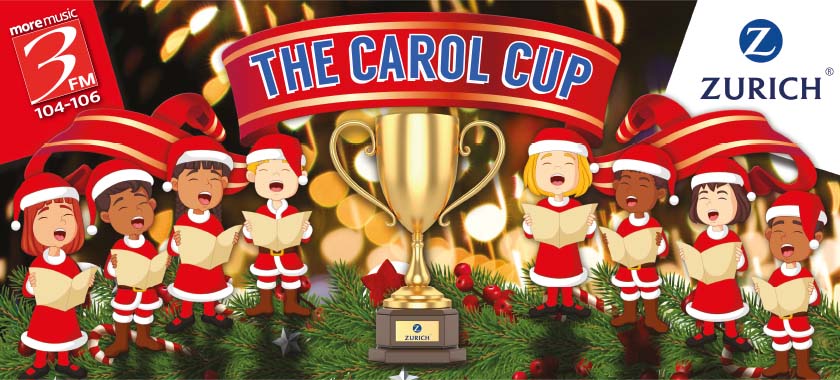 The 3FM Carol Cup is BACK!

We will be running the 3FM Christmas Carol / Christmas song competition on the 3FM Breakfast show to find a winner for the 'Carol Cup 2018'. We would like to invite your school to join in on the fun again this year.

All entries will be uploaded to our Facebook page and website. Each school will receive a class certificate and a snippet of their carol will be played on air around 8.15am each weekday.

Register now and we'll come video your song to upload onto our website - with the best being played on air too!
All Island Schools are invited to participate for the chance to win the prestigious Christmas Carol Cup!

Registration closes 1st December 2018.

Brought to you by Zurich and more music 3FM!