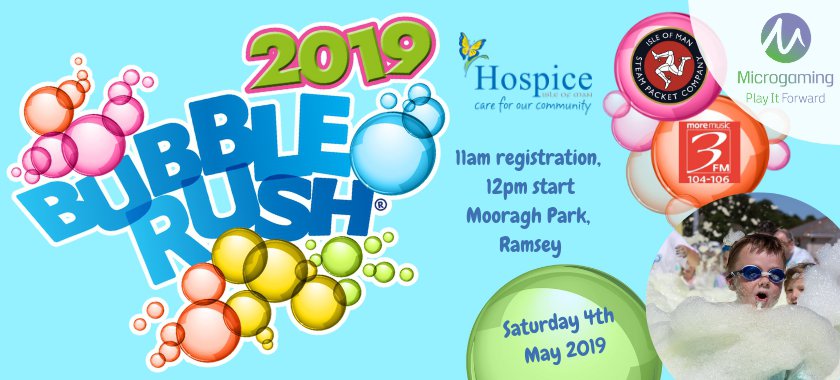 Are you ready to take on the brightest, bubbliest fun-run ever? And raise money for Hospice Isle of Man? Bubble Rush is back in Mooragh Park, Ramsey on Saturday the 4th of May!

Starting at 12pm - battle your way through billions of bubbles over 1.5 kilometre course or get competitive and do as many laps as you can within the timeframe!

Click HERE to register and guarantee yourself a place and a t- shirt, or call 647 443!

Bubble Rush – in aid of Hospice Isle of Man. Sponsored by Microgaming, supported by Isle of Man Steam Packet and More Music 3FM.