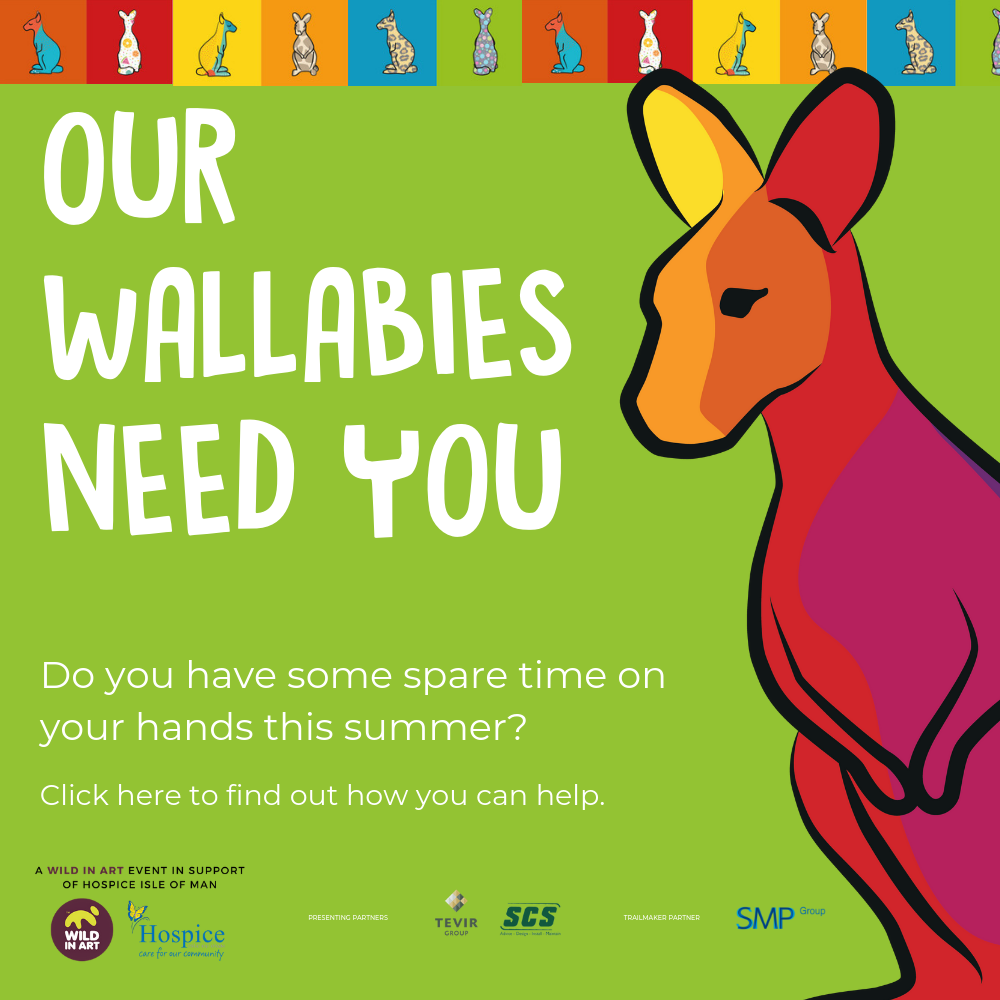 Do you have some spare time on your hands this summer?

Volunteers already play an integral role in supporting Hospice, they currently have over 500 volunteers helping them to deliver care, raise income, and act as our voice in the community, saving over £1 million each year.

As they prepare to launch their exciting Wallabies Gone Wild trail, the role of volunteers will become even more important.

Sponsored by SMP Group, the Wallabies Gone Wild volunteers are called 'Trailmakers' and will be helping to support the art trail in many ways.

Do your part and register HERE to become a Trailmaker!