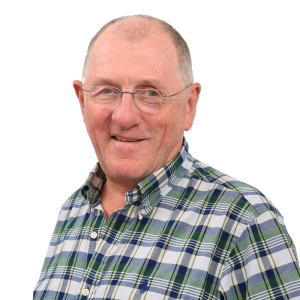 Nickname: Never had one

Star Sign: Virgo

Hobbies: Drink, Grandchildren, stamp collecting, water polo, rock climbing,
amateur dramatics, charity work and watching Judge Rinder

Previous Horrible Jobs: Went straight into radio after leaving school, so apart
from several horrible radio management teams, nothing

Big Break: My father playing golf with the Governor of the Isle of Man prior
to me applying to him for a job on Manx Radio

Most Annoying Habit: Always being early

Most Likely To Say: I'll have a large one thankyou

Least Likely To Say: I am terribly sorry for saying that.

Favourite TV Show: This is your life….used to put a suit on every Wednesday
but no one ever turned up!!!

Favourite Food: Puddings

Embarrassing Moment: Apparently it was a Christmas party, but I have no
recollection

Most Memorable Moment: Sunken Gardens, Under the Arches, Mooragh
Park and Bradda Glen

Who's Your Hero: Harry Chapin

How Would You Like To Be Remembered: I wont be here so I am not overly
worried about that

Best Chat-up Line: Behave!

What Animal Do You Most Resemble: An old bull elephant

Give 5 Words That Most Describes You: Alive, breathing, thinking, looking
and listening

Worst place been caught short: It's a daily problem

Celebrity you most look like: Eddie the Eagle, or Jim Bowan's love child

If I was invisible for a day, I would: probably be dead by the end of it!

I never want to meet: Any one who has fired me!