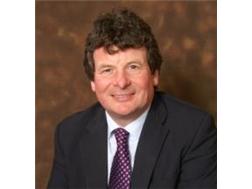 After nearly 18 years of unbroken Ministerial service David Cretney says he will not miss the Council of Ministers.
He has come to the end of his tenure as Infrastructure Minister, with Laurence Skelly announced as his replacement earlier this week.
He will now sit as a back bench MHK for the remainder of his term after confirming that he will not contest his seat come the 2016 election.
The Douglas South representative says he has certainly enjoyed certain ministerial posts more than others: